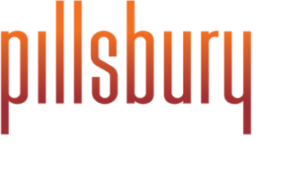 Pillsbury Law Firm to Represent The KNeW Company in Contract Negotiations
The KNeW Company (KNeW) is pleased to announce that the highly respected international law firm, Pillsbury Winthrop Shaw Pittman LLP, (Pillsbury) has agreed to represent KNeW in contract negotiations and with meeting regulatory requirements on its first commercial project processing brackish water into high-quality fertilizers with the byproduct pure water production.
The client will formally announce the project in the near future.
Pillsbury brings to KNeW its considerable expertise in technology, energy & natural resources contracting as well as project and business financing and structuring.
"KNeW engages with local, state and federal agencies when defining projects," said KNeW Company CEO, Aubrey Howard. "It's critical that we have a partner who has a comprehensive understanding of the legal, financial, and strategic complexities of large scale projects and a proven track record of success. Pillsbury will be integral in helping us fund and execute our business expansion as we progress from the contract phase to construction."
Pillsbury begins representing KNeW immediately with activities continuing through project completion. The Pillsbury team includes corporate partner Christian Salaman, intellectual property partner John Wetherell, environmental counsel Andrew Homer and consulting manager Martin Bridges, all from San Diego, and international law partner Stephen Huttler from Washington, DC.
About Pillsbury
Pillsbury is an international law firm with offices around the world, and a particular focus on the technology, energy & natural resources, financial services, real estate & construction, and travel, leisure & hospitality sectors.
Recognized by legal research firm BTI Consulting as one of the top 20 firms for client service, Pillsbury and its lawyers are highly regarded for their forward-thinking approach, their enthusiasm for collaborating across disciplines and their unsurpassed commercial awareness. That's how it has achieved the 13th-highest percentage of Chambers-ranked lawyers among all AmLaw 100 firms.
https://www.pillsburylaw.com/en/
You may also like this