Cutting-Edge Water Technology Enhances Efficiencies of Reverse Osmosis Plants
Patented KNeW Process® Eliminates Brine Waste Problem, Lowers Operational Costs and Extends the Life of Membranes
Funding from South African Government used to Develop Innovative Adaptations of the Patented KNeW Process® and Expand Capabilities of Demonstration Plant
San Diego, CA, June 17, 2019 - The KNeW Company (KNeW®) announced today that its Demonstration Plant, located in Johannesburg, South Africa, has successfully converted Acid Mine Drainage (AMD) into clean, fresh drinking water, valuable agricultural fertilizers, and other commercial products using its patented KNeW Process® technology. A $2.7 million investment by the South African government was used to research and develop new adaptations of the proven technology.
Acid mine drainage is the outflow of acidic water from precious metal or coal mines. There are more than 16 mines in the United States that are producing large volumes of AMD that needs to be treated. Environmental regulations are forcing newer mines to use modern technologies such as Reverse Osmosis (RO) to treat their AMD. There are over 200 RO plants around the world that are treating acid mine drainage, and all of them produce a concentrated residual brine waste stream, which is also a major environmental problem.
The No-BrinerTM + RO Pre-Treatment adaptation of the KNeW Process® involves treating water before it enters the RO process. Calcium and other positively charged ions (cations) bond with negatively charged sulfates and sodium (anions) in the AMD feed water. When combined, these positive and negative ions produce gypsum, which fouls the RO membranes. Membranes are the core of RO technology, but they are expensive and must be replaced when fouled. The No-Briner process first removes the cations before they enter the RO process, then extracts Sodium (brine) from the RO process and returns it to the feed stream, which recharges the membrane resins.
Based on data collected from the demonstration plant, computer modeling, and input from a major membrane manufacturer, KNeW estimates that removing calcium and all cations before the RO process can increase the quantity of clean water by as much as 15%, reduce the residual brine stream by as much as 15%, and potentially extend the life of the membranes by as much as 300%.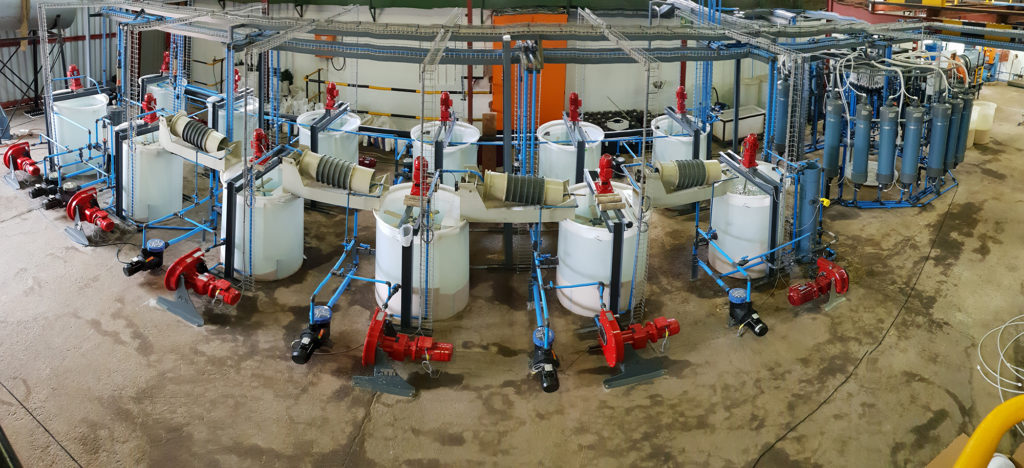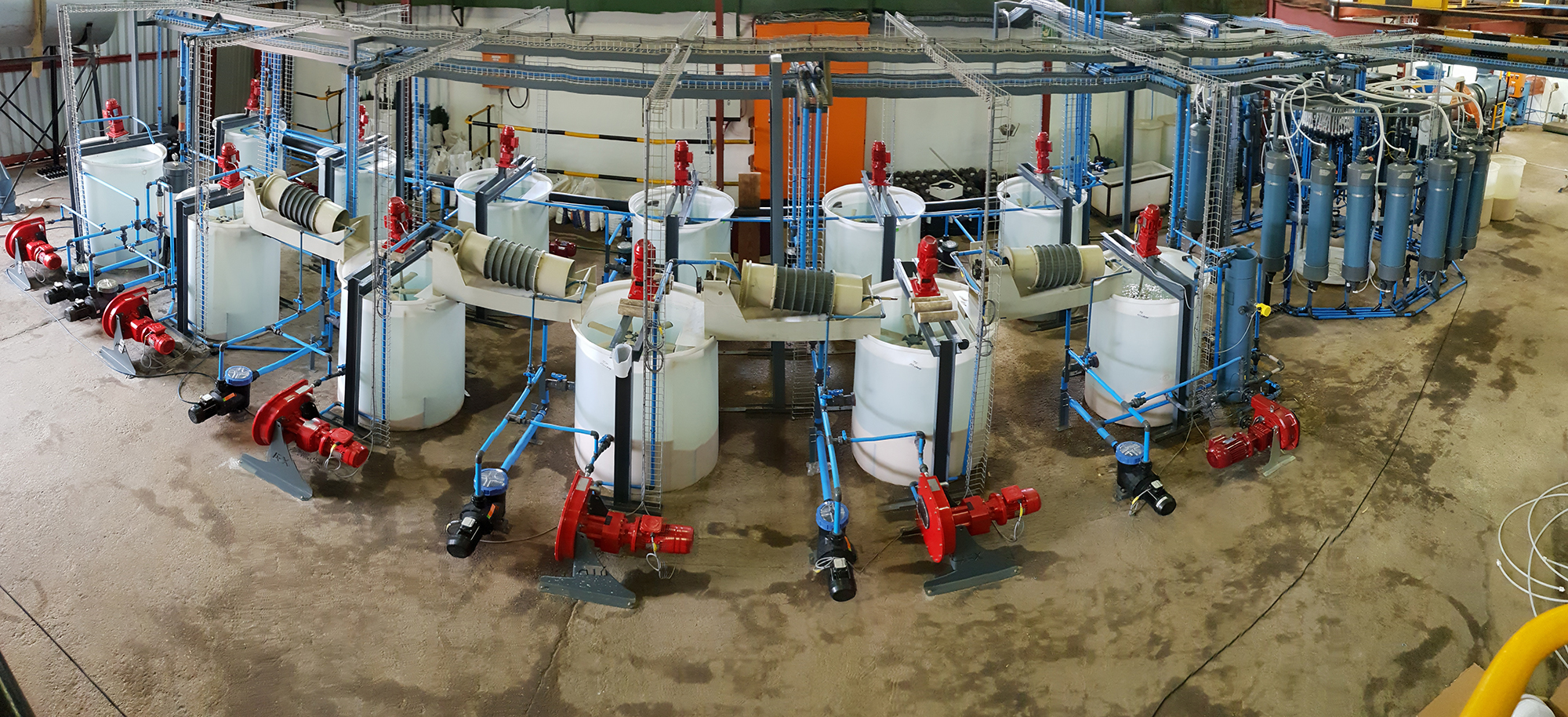 KNeW Demonstration Plant operating continually in South Africa since 2018
Combining the No-BrinerTM + RO Pre-Treatment with the KNeW Post-Treatment eliminates brine discharge streams entirely. Nearly 100% of the water is treated and converted into clean, fresh water. Evaporation accounts for approximately 2% of the total water processed. And with the KNeW Process® post-treatment application, valuable fertilizers and building materials are produced such as potassium nitrate, ammonium sulfate, gypsum and plaster of Paris. This application dramatically lowers operational costs of the RO process, while providing new revenue sources and environmental benefits that have the potential to change negative public perceptions of mining.
"The pre and post-treatment adaptations of the KNeW Process® comprise an end-to-end solution, for RO systems that increases their efficiency, extends membrane life, and lowers operational costs," said Aubrey Howard, CEO of the KNeW Company.
"We've been in conversations with leading membrane producers in the country and they are very interested in how the KNeW Process® will help increase efficiency and lower operational costs," added Howard. "While the KNeW Process® has multiple applications for creating new sources of clean, fresh water, the application of our technology to the RO process is one of the most promising business opportunities for our young company."
While KNeW's technology can help mining operations solve their AMD problem, it is equally important that KNeW technologies also produce clean, fresh water and valuable fertilizers, plant nutrients and other commercial products, and it does it all without harming the environment. Mining companies can become environmental stewards, while creating new revenue opportunities by providing water to nearby farms and communities and by selling fertilizers on the open market.
###
About the KNeW Company
Born out of a passion to help communities thrive, the KNeW Company, LLC (KNeW Process®) was created to solve one of the world's most critical problems–access to food and clean, fresh water.
We use proprietary and patented, environmentally responsible, processes to transform brackish water and acid mine drainage into valuable fertilizers and other plant nutrients and clean, fresh water while making the RO treatment process more efficient and economical.
You may also like this